Product Delivery & Donation Systems for Non-Profits, Religious & Spiritual Content Organizations
CD Technical's Digital Delivery System is the perfect solution for any Spiritual Development Products Organization looking to accept donations or offer products for sale. Our system offers a wide variety of marketing options all on a white labeled website making it the perfect solution to get your Audio, Video, Books or Mission statement in front of the largest possible audience.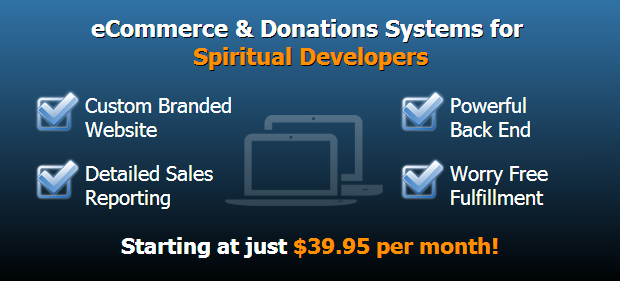 Donations Made Easy!
Create a white labeled website focused on increasing donations.
Stream audio & video to your visitors to best illustrate your vision. Let your customers make donations online to your organization or pay an extra voluntary donation fee when purchasing your product. Make it easy for people to help in whatever way they can. No other system currently on the web offers as many features and flexibility to those wanting to raise money.

Instructional CD's & DVD's
Have an instructional DVD or Audio to sell?
You can offer your products in every format imaginable. We can handle the replication, printing, packaging, storage, fulfillment and shipping for all of your products. Offer your educational products at any price you set or create package deals with multiple products to help entice potential customers.

Have an inspirational Video you want to stream on the web?
We can convert your video files directly from your CDs and DVDs into high quality high speed formats maximized for streaming and downloading.
All of our videos are hosted on our own high speed dedicated server making playback glitch free. Because we have our own dedicated servers you will never see ads alongside your videos.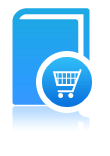 Physical Products:
Having a place to sell your books or other products without numerous people taking a percentage of every sale is a rare find these days.
We store, ship (within 48 hours) handle all inventory control and market via your own custom branded website all of your books or other physical products for a low monthly fee. Just send us your products and we will handle the rest.


CD Technical: A Company You Can Trust:
At CD Technical we will never host any "shady" content alongside your brand. You won't have to worry about your visitors stumbling across any content of pornographic, obscene or violent in nature. What does this mean for you? You will never have to worry about the content being black listed because of other people's negative content. You can also rest comfortably knowing that all profit made by CD Technical comes from morally "pure" sources.
For more information please contact CD Technical, Inc at (319) 337-4110
information@cdtechnical.com
www.cdtechnical.com