DVD Authoring
We encode video with Spruce Maestro hardware encoders and state of the art software encoders including Sonic Cinevision. Our encoded videos simply look better.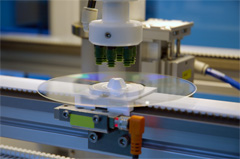 Prices include:
High quality encoding from your portable hard drive or tape (Digital Beta-CAM, DV-CAM, Mini-DV, DVC-PRO, Beta-SP)
Static opening menu from customer-supplied graphic
Chapter placement from customer-supplied time codes
Navigation to any chapter and/or streaming play from main menu
Check disc
DVD-R replication-ready master
Additional Charges
Add sub-menus – $125.00 each
Customer-supplied file placements – $125.00 each including:

Slide show
5.1 surround sound file
Commentary track
Closed caption track
Additional language track
Subtitle track

Advanced Programming Services – $210.00 / hour
Motion Menus (with or without motion buttons) – $190.00 each
Conversion between NTSC and PAL – $5.00 / min
Down Conversion (HD to SD) – $400.00 / hour
Production time is 3-5 business days
All work is guaranteed to your complete satisfaction.
For more information please contact CD Technical, Inc at (319) 337-4110
information@cdtechnical.com
www.cdtechnical.com

Blu-Ray Authoring
We encode Blu-ray video with Sonic Cinevision which yields higher quality video than other software encoders. Your encoded video will look better. We author Blu-ray video using Sonic Solutions software.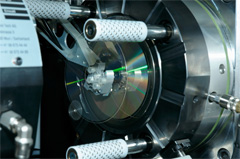 Prices include:
High quality encoding from your portable hard drive or HD-CAM tape
Static opening menu from customer-supplied graphic
Chapter placement from customer-supplied time codes
Navigation to any chapter or streaming play from main menu
Check disc
BD-R master (suitable for duplication but not replication)
Additional Charges
Add sub-menus – $375.00 each
Blu-ray Disc Cutting Master Format replication-ready master – $2,600.00
Interactive graphics i.e. pop-up menus – $375.00 each
Customer-supplied file placement – $250.00 each including:

Slide show
5.1 surround sound file
Commentary track
Closed caption track
Additional language track
Subtitle track

Custom scripting and advanced services – $300.00 / hour
Production time is 3-5 business days
All work is guaranteed to your complete satisfaction.
For more information please contact CD Technical, Inc at (319) 337-4110
information@cdtechnical.com